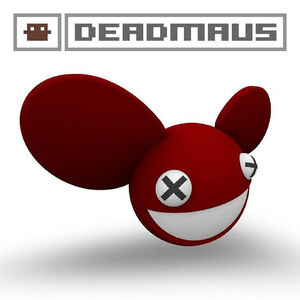 Get Scraped is the first full-length album by deadmau5, released on the independent record label ZOOLOOK.
The album features influences from IDM, ambient/downtempo, noise pop, trip hop, among others.
Get Scraped exists in two versions: a limited edition CD release, with only 500 copies made in 2005, and a digital download release in 2006.
In the 2006 edition, the tracks are rearranged and replaces the tracks Message from Nowhere and FlashTV with an acoustic version of Careless. It also omits the Get Scraped title and the Zoolook Records logo which were previously printed on the album cover.
Track Listing
[
]
CD version (2005)
[
]
01 - 8bit - 4:43
02 - Bored of Canada - 2:53
03 - Careless - 7:00
04 - Intelstat - 6:51
05 - FlashTV (deadmau5 VS Nicholas Da Silva) - 5:02
06 - Try Again - 3:15
07 - Edit Your Friends - 3:40
08 - I Forget - 2:41
09 - Message from Nowhere (deadmau5 VS Nicholas Da Silva) - 5:03
10 - Overdraft - 4:31
11 - Satisfaction - 4:35
12 - Sometimes I Fail - 3:39
13 - Support - 4:13
14 - The Oshawa Connection - 3:56
15 - Unspecial Effects - 3:16
16 - Waking Up from the American Dream - 6:23
Download version (2006)
[
]
01 - The Oshawa Connection - 3:55
02 - Intelstat - 6:50
03 - Careless - 6:59
04 - Unspecial Effects - 3:16
05 - Waking Up from the American Dream - 6:23
06 - I Forget - 2:41
07 - Try Again - 3:14
08 - 8bit - 4:42
09 - Overdraft - 4:30
10 - Bored of Canada - 2:53
11 - Support - 4:13
12 - Edit Your Friends - 3:40
13 - Satisfaction - 4:34
14 - Sometimes I Fail - 3:38
15 - Careless (Acoustic) - 4:58
Full Album
[
]